UConn Football Recruiting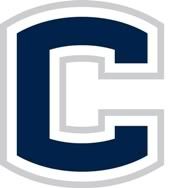 2011 Commitments
Michael Nebrich – Dual Threat QB – 6'1″ 190 lbs – Lake Braddock, VA
Nebrich had  a stellar junior season, during which he passed for 22 TD's and 3290 yards, as well as rushing for 1,231 yards and 24 TD's.   He led Lake Braddock to the Division Six State Championship game, which they lost to Dale (Chester, VA), 31-25.  Nebrich was named Second Team All-State.
Chose the Huskies over offers from Miami of Ohio, Ohio, James Madison and Marshall. 
Max DeLorenzo - RB – 6'0″ 200 lbs – Berlin, CT
Berlin (CT) High School's  Max DeLorenzo put up some eye-popping numbers in 2009.   He rushed 267 times for 2,154 yards (8.07 ypc) and 26 touchdowns, and caught 15 passes for 228 yards and two more TD's.   He was named All-State (Class M) by the Connecticut High School Coaches Association, and was also named All-State by the New Haven Register.  Ran a 4.44 40 at Duke's Camp, consistently runs in the 4.5′s.
David Stevenson – CB – 5'9″ 160 lbs – Stone Mountain, GA
Stevenson is a burner, winning the Overall MVP at March's National Underclassman Combine in Atlanta, where he ran a 4.47 forty, and posted a 34.5″ vertical and a 4.04 second shuttle.   
Chose the Huskies over offers from Buffalo, Marshall, Southern Miss and Troy, and was receiving interest from Georgia Tech, Middle Tennessee State, Western Kentucky and Indiana.  
Kamal Abrams – WR – 6'0″ 175 lbs -  Dover, DE
Abrams (Dover, DE) played QB in high school, but the staff sees him at wideout.    Last season he threw for over 1300 yards  and 13 touchdowns , and added 534 yards rushing and another 8 touchdowns.  He chose the Huskies over an offer from hometown Delaware State.
Sean McQuillan – TE 6'4″ 230 lbs Glastonbury, CT
McQuillan accounted for over 2100 yards and 30 TD's his senior year at Glastonbury High.  Offers from Temple, Western Michigan and Buffalo, as well as interest from Penn State, Rutgers, Maryland and Boston College.
Paul Nwokeji – OT – 6'5″ 250 lbs – Randolph,  MA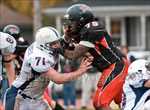 Wilbert Lee -SS – 6'3″ 215 lbs – Brooklyn, NY
Zach Braziller, New York Post : "He's one of the best athletes in the city. Does it all for Boys & Girls — runs the ball, catches it, kicks, returns kick, plays a great safety. Team went 2-7 last year, but wasn't his fault at all. As a sophomore, he led them to the semifinals, the program's first time getting that far.  He's a phenomenal athlete.   The scouting services don't rank him, but I wouldn't worry about that.  They miss very good football players from NYC all the time.   Don't be surprised to see him move to linebacker. I'm sure he'll put on weight at UConn, and the kid has great instincts."
 Dalton Gifford - OT 6'5″ 285 lbs, Barnstable, MA
Was set to enroll at Northeastern in 2010, but they dropped their football program.  Prepped this season at Bridgeton Academy in Maine. 
Deshon Foxx - RB 5'10″ 170 lbs, Lynchburg, VA
UConn was the first to offer Foxx, who was also garnering interest from James Madison, Marshall, Maryland, NC State, Richmond and West Virginia. 
Tyree Clark – CB 5'9″ 160 lbs, Tampa, FL -
Clark is a smaller corner, listed at 5'9″ 160 lbs. He was receiving interest from Kansas, South Florida, Ball State and Eastern Michigan.  Amassed 42 tackles and 6 interceptions his junior season.
Marquise Vann MLB 6'1″ 230 lbs Fairfield, Ohio
Vann was originally committed to Minnesota, but dropped the Gophers after head coach Tim Brewster was fired.  Had offers from Michigan State, Stanford, Minnesota, Ball State, Duke, Toledo, Bowling Green and others…
Kenton Adeyemi DT 6'5″ 255  – West Hartford, CT
Adeyemi, who prepped this past season at Fork Union Military Academy in Virginia, chose the Huskies over Akron, Ball State, Bowling Green, Marshall and New Mexico.
Jefferson Ashiru OLB 6'2″ 215 – Powder Springs, GA
Ashiru (6'2″ 215) is listed as an outside linebacker and is rated three stars by Scout.com.  He had offers from Air Force, Ole Miss, Mississippi State, Duke, Stanford, Southern Miss and Memphis. 
Xavier Hemingway OT 6'5″ 255 lbs Powder Springs, GA
Hemingway (6'4″ 255), who is also rated a three star, is an offensive tackle.  He had offers from Louisville, Maryland (!), Syracuse, South Florida, FIU, Middle Tennessee, Southern Miss, Memphis, Tulane and Western Kentucky.
 Andrew Adams FS 6'0″ 171 lbs, College Park, GA
Julian Campenni DT 6'0.5″ 285 lbs, West Pittson, PA
Named to PA's "Big 33″ team.  Had offers from Indiana, Akron, Bowling Green, Buffalo, and Kent State.